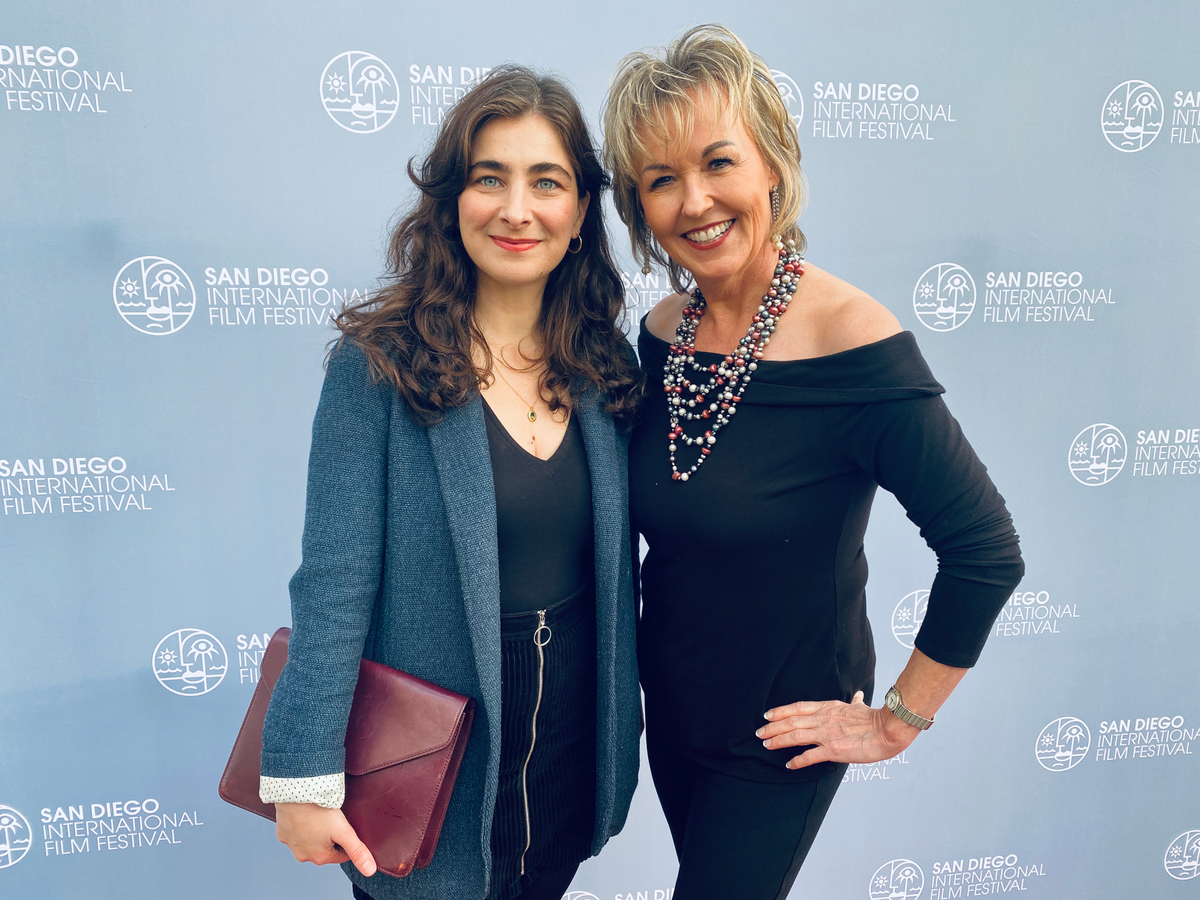 Daring Comedy Delights La Jolla
By Felice Kinnear
This is a specific story that unifies. Hilarious with a capital 'H'
War story - check. Crazy family - check. Dropped Jaws - check twice...
A Simple Wedding is a comedic masterpiece - I haven't laughed (and snorted) like this in years. This effortless feather-ruffling, knee-slapping masterpieces is doing something different. Giving Iran/Americans a comedic voice. 'Humor as the "Their Art of survival is humor," says Sarah.
This gripping comedy was a thrill to see yesterday starring Tom Hanks' wife, Rita Wilson, Tara Grammy and the 'Meryl Streep of Iran,' Shohreh Aghdashloo.
"People rally around comedy. It's a unifier" said director, Sara Zandieh, at The Insider Series in La Jolla @ ArcLight theaters, when we chatted briefly after the movie over champagne.
"To my parents the art of survival is humor. We don't often see how funny the people are where I came from in the cinema."
I extend my deepest bow to this sophisticated feature director pushing the walls of comedy. She has harnessed unbridled candor in this film and I can't wait to see the next movie she makes! Thank you,Tonya, for the introduction. San Diego International Film Festival is ahead of the game once again xoxo creative chic productions